How to Buy Bags Online: Easy Tips for a Great Shopping Experience
Posted on October 28 2023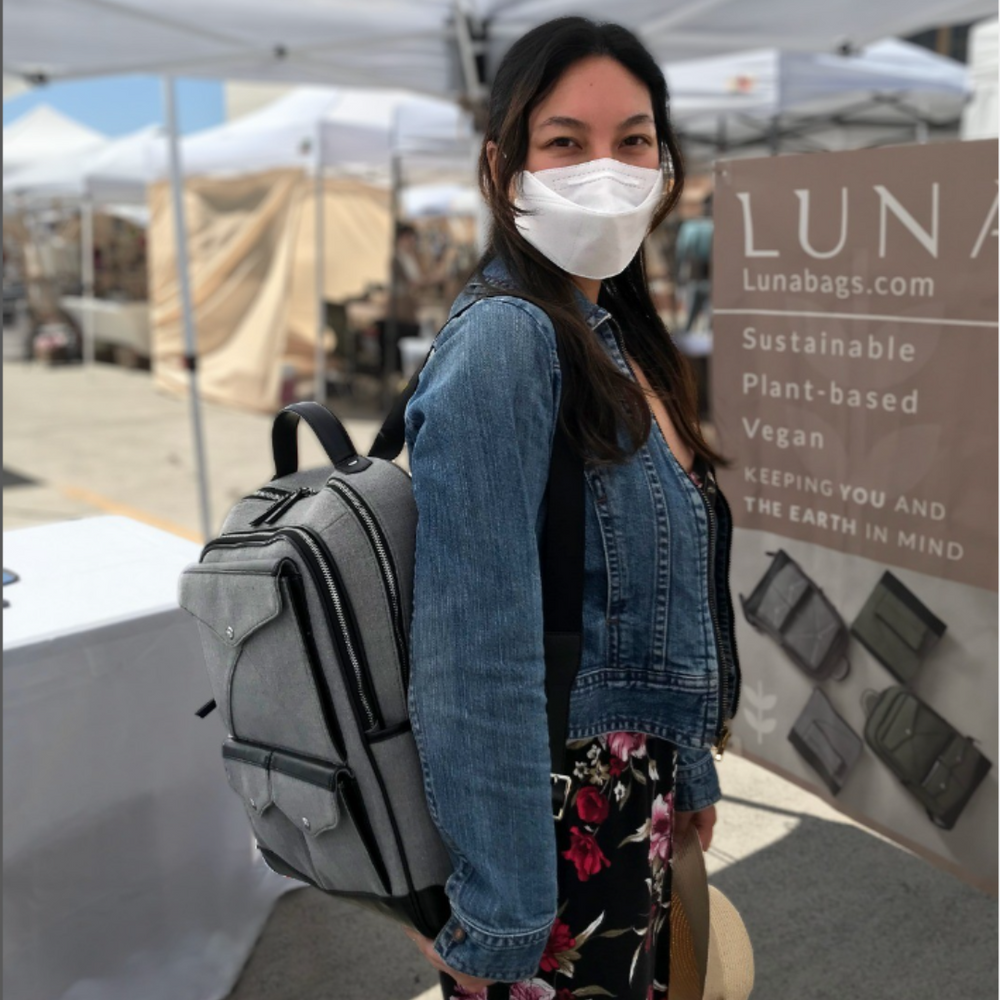 Online shopping has revolutionized the way we shop for almost anything, including bags. Whether you're in search of a stylish handbag, a durable backpack, or a functional tote, the world of online shopping offers a vast array of choices. However, with so many options available, it's essential to know how to navigate the digital marketplace effectively to ensure a successful and satisfying shopping experience. In this article, we'll provide you with a comprehensive guide on how to buy bags online, sharing easy tips to make your online shopping journey a breeze.
Know What You Need
Before you start browsing online stores, it's crucial to have a clear idea of what type of bag you're looking for. Consider the purpose, size, and style you require. Are you in the market for a work-appropriate tote, a trendy clutch for a night out, or a functional backpack for daily use? Knowing your needs will help you filter out irrelevant options and streamline your search.
Set a Budget
Online shopping can be incredibly tempting, with countless options across various price ranges. To avoid overspending, set a budget for your bag purchase. Having a budget in mind will help you focus on bags that align with your financial constraints and prevent impulse purchases.
Read Product Descriptions Carefully
One of the most critical aspects of online shopping is thoroughly reading product descriptions. Pay close attention to details such as bag dimensions, materials, features, and care instructions. This information will help you ensure that the bag you're interested in meets your needs and expectations.
Check Customer Reviews
Customer reviews can be a goldmine of information when it comes to online shopping. Take the time to read reviews from other buyers who have purchased the same bag. Look for comments on quality, durability, and any potential issues. It's an excellent way to gain insight into the product's real-world performance.
Explore Multiple Retailers
Don't limit yourself to a single online store. Different retailers may offer the same bag at varying price points, or they might have exclusive sales or discounts. Exploring multiple sources can help you find the best deal and the bag that suits your preferences.
Compare Prices and Shipping Costs
While shopping online, price comparison is crucial. Different websites may have different prices for the same bag. Additionally, consider shipping costs and delivery times. Sometimes, a slightly more expensive bag from a retailer with free or faster shipping may be a better deal in the long run.
Check Return and Exchange Policies
Before making a purchase, review the retailer's return and exchange policies. Ensure that they have a flexible policy in case the bag doesn't meet your expectations or has any defects. This adds an extra layer of security to your online shopping experience.
Secure Payment Methods
Only make purchases through secure and trusted payment methods. Look for websites with secure payment symbols and check for the "https" in the URL to ensure your financial information is protected.
Consider Material and Quality
When shopping for bags online, the material plays a significant role in both the bag's aesthetics and durability. Look for materials that suit your preferences, such as leather, canvas, synthetic materials, or even eco-friendly options. Ensure the bag's quality matches its price, and consider investing in a higher-quality bag for long-term use. For a wide selection of top-quality bags, be sure to visit Luna Bags Collection, where you'll find the best collection to meet your fashion and functional needs.
Check for Discounts and Coupons
Before finalizing your purchase, search for discounts or coupons. Many online retailers offer promotional codes or discounts for first-time shoppers. A quick online search can potentially save you money on your bag purchase.
Measurements Matter
Pay close attention to the bag's measurements, especially if you're looking for a specific size. The images online can sometimes be deceiving, and the bag may appear larger or smaller than you expect. Measuring it out beforehand can prevent surprises upon arrival.
Keep an Eye on Seasonal Sales
Online retailers often have seasonal sales, clearance events, or holiday promotions. Timing your purchase to coincide with these sales can lead to significant savings. Additionally, subscribing to the retailer's newsletter can give you access to exclusive offers and early sale notifications.
Conclusion
Online shopping for bags can be a convenient and enjoyable experience if you follow these easy tips. By knowing what you need, setting a budget, and conducting thorough research, you can confidently browse online stores and make informed decisions. With the vast array of bags available online, the perfect one for you is just a few clicks away. Happy shopping!
FAQS
 Are online bag purchases as reliable as in-store purchases?
Yes, online bag purchases can be just as reliable, if not more so, as in-store purchases. To ensure a reliable experience, be sure to research the retailer, read customer reviews, and check their return and exchange policies. Many online retailers offer detailed product descriptions and images, making it easier to assess the bag's features and quality.
How can I be sure that the bag I order online will match the images and description?
To ensure that the bag matches the images and description, pay close attention to product details, such as dimensions, materials, and features provided in the product description. Additionally, reading customer reviews can provide valuable insights into the real-world appearance and performance of the bag. Reputable online retailers strive to accurately represent their products to maintain customer trust.
What should I do if I'm not satisfied with the bag I purchased online?
If you're not satisfied with the bag you purchased online, first, review the retailer's return and exchange policies. Most reputable online stores have customer-friendly return policies. Contact the retailer's customer service for guidance on returning or exchanging the bag. Ensure that you follow their instructions for a smooth return process. Keep in mind that some retailers may offer a money-back guarantee or the option to choose a different bag that better suits your needs.