Luna is the premiere destination of classic, chic bags that are functional and sustainable
Specializing in environmentally friendly and animal cruelty free creation, our "less is more" philosophy makes us a champion of slow fashion. We believe in authenticity, transparency, and integrity—and that we can change the world through smart fashion choices.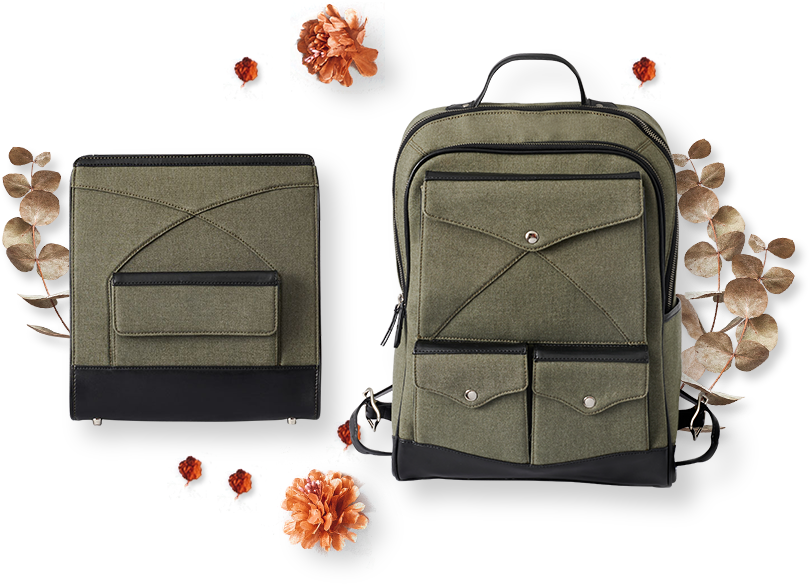 WHAT WE
Bring To The Table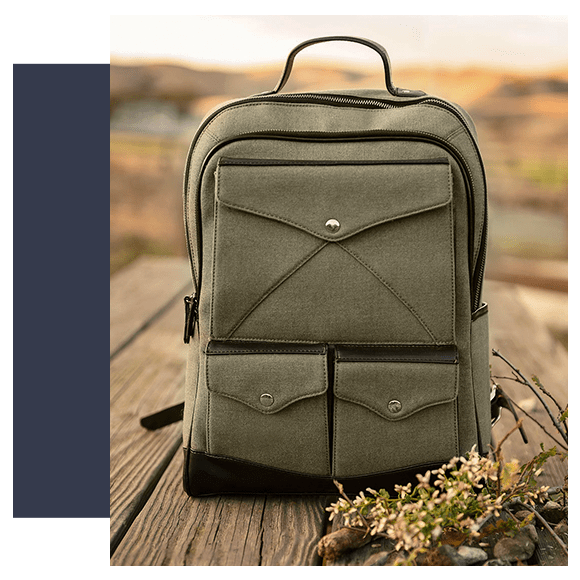 Design
Our company is built on the pillars of sustainability and impeccable style. In our products, we have combined beautiful design elements with features that minimize environmental impact. Our current line is inspired by unisex style. We have spent a great deal of time in creating these stunning designs for you. Each of our products go through thorough analysis and numerous iterations until they are crafted right.
Selection of eco-friendly materials will always be paramount to us. In addition to materials selection, we also carefully consider how we use these materials to construct our bags. For example, we used a very high quality vegan leather in our current line. Knowing that this material has greater environmental impact than our other materials, we used this vegan leather conservatively, and only in areas requiring reinforcements.
As we embark on this journey, we are committed to continuous evaluation and improvement of our entire supply chain so that we can bring more eco-friendly products to you.
Comprehensively Sustainable
Product Lifecycle
At Luna, we believe in creating a culture of slow and sustainable fashion. We believe that sustainability needs to be considered throughout a product's life cycle. Many factors need to be weighed in – from the beginning, that includes product conceptualization and raw material selection, to the end of life/disposal.
Our goal is to adopt a comprehensively green product life cycle, so that at every stage of a product's life cycle, our processes are vetted, checked, and tested to have the highest sustainability standard and the lowest environmental impact.
As our journey is just beginning, we cannot achieve all of our goals immediately. However, even during this initial phase, we stayed true to our ambition. We ensured that all our raw materials, to the extent possible, are sustainable. Our durable water repellant finish is eco-friendly and toxic free. To the extent possible, we have worked with vendors, who follow environmentally friendly and safe processes.
We are dedicated to staying at the cusp of offering a sustainable product lifecycle by using innovative technologies. Our eventual goal is to offer an extensive upcycling/recycling program where customers can send their end-of-life products to be upcycled/recycled in a full-circle manner. Most importantly, regardless of which stage we are in as a company, we are committed to be transparent of our sustainability practices to our customers.
Slow Fashion &
Limited Production Run
We believe that the environment shouldn't have to pay the high price of fast fashion . We believe that products should be developed with care and mindfulness. Traditionally, fashion had 4 seasons (Spring/Summer, Fall/Winter, Resort and Pre-Fall), with fast-fashion we now see 52 "micro-seasons". There is no need to flood the market with new styles every week or so; such proliferation not only overwhelms consumers but also results in unnecessary excess and contributes to the major disaster that we are currently witnessing in our environment.
By utilizing a limited production run, our products will be released in a conservative manner, focusing on quality control, and creating a sense of excitement and exclusivity. Ultimately, it is our dream to create a culture of sustainability, where fashion is focused on quality rather than quantity, and products are created with a better tomorrow in mind.
Manufacturer
After various considerations, we have chosen to work with a small manufacturer in China. Our manufacturer is a leading authority in developing products that are complex from technical and design perspectives. With a keen eye for detail, unsurpassed quality, and ability to abide by our strict sustainability standards, our manufacturer allows us to produce the products we want, in the manner we require, at a reasonable price for our customers. There are expert craftsmen and skilled producers all around the world, which is why we are not opposed to offshore production in order to create stunning, sustainable bags that meet our specifications.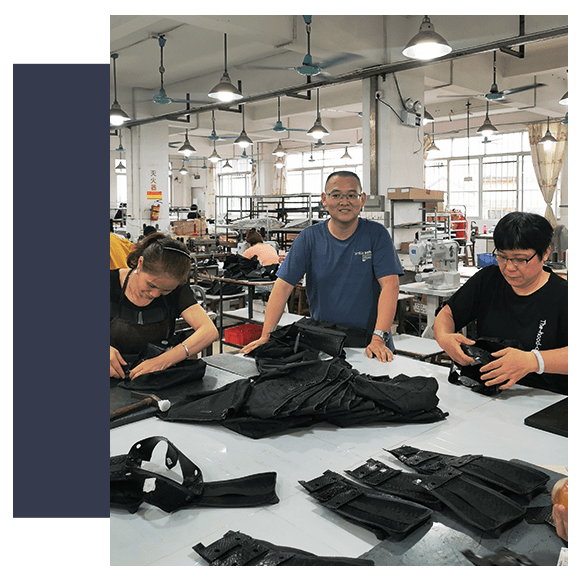 @lunabagsforyou