6 Materials To Choose In Making Eco-Friendly Bags
Posted on August 24 2022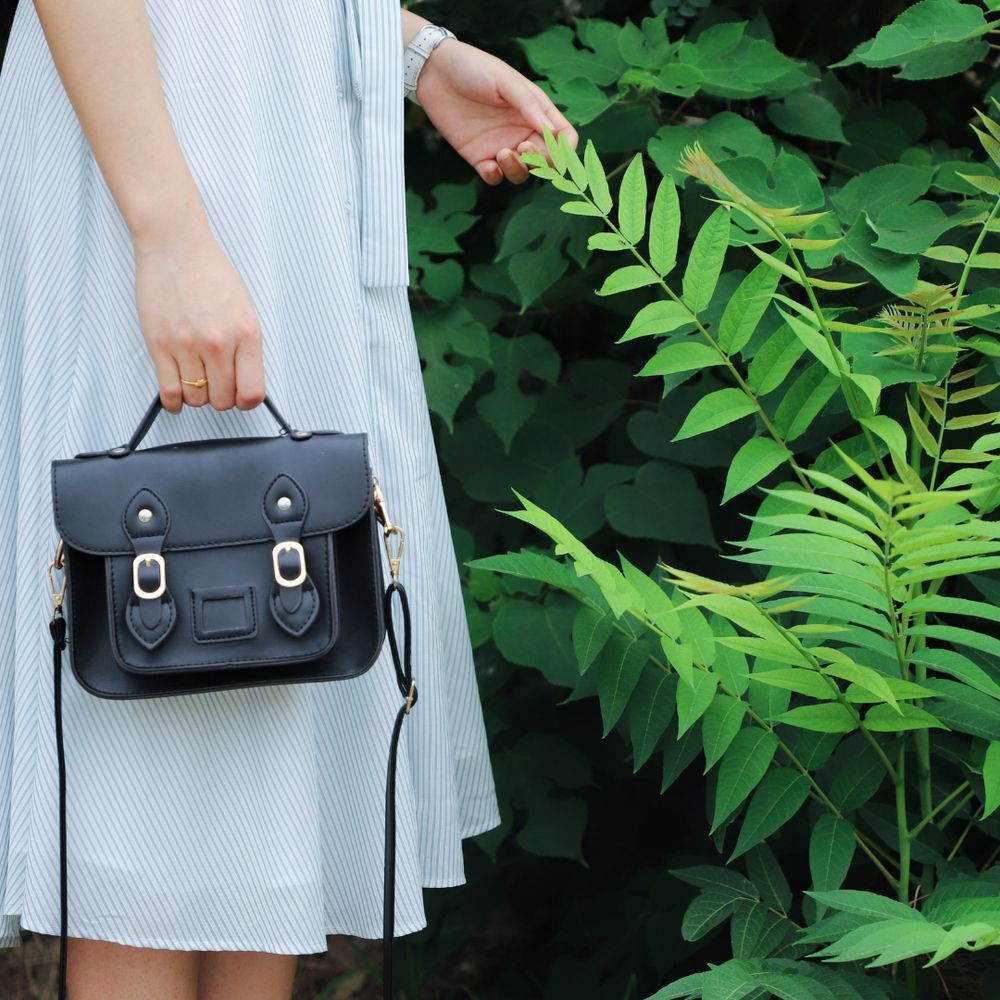 In today's era, people are more environmentally conscious than ever and look for eco-friendly and sustainable products. Many organizations are aware of being environmentally friendly and avoiding using plastic and other harmful materials. People are becoming self-aware and now better understand how plastic and other materials can adversely harm the earth and its living creatures. Gone are those days when people were attracted to pure leather products and used belts, wallets, and bags. However, nowadays, people are becoming vegan and using eco-friendly products in the fashion industry regarding clothing, handbags and accessories. The new age group is much more educated and aware of the conservation of mother earth and its surviving elements. Every day teenagers search for new ways to be more eco-friendly so that they can equally contribute to protecting nature. 
Regarding the new fashion trend, you must be aware that eco-friendly bags are in these days. If you run a business or just want a bag for yourself, there are various styles from which you can select, or you can also think of creating a new one if you have that creative mind. However, the essential thing you must remember is the material from which your bag would be made out. Whether you want a backpack, tote handbag or purses, you can find all these made of environmentally friendly materials. However, you have plenty of options in eco-friendly materials such as cotton, jute, canvas, and many more. All these materials are not only environmentally friendly, which means by using these materials, you will not harm the earth but contribute to its conversion. In addition, these materials offer sustainability and long-term durability. 
Today people are looking to decrease their dependency on single-use plastic with durable, reusable bags. This is why fashion businesses are also moving ahead and making sure that they use eco-friendly materials for products so that their customers and the planet will appreciate it. However, moving on to this writing piece, there are certain things to consider while choosing a material. Moreover, we will summarize a few aspects that impact how sustainable and eco-friendly material is. 
The origin of the fibre and whether it is natural or synthetic.
The resources needed to create the material may include water, land, and pesticides.
The process of creating the material such as does it require large amounts of energy to produce?
The life of the fabric and how long it will last.

Six Materials To Choose In Making Eco-Friendly Bags:


Below we have presented a few of the top options among which you can select a material for making eco-friendly bags-
1.Cotton Bags-
Cotton makes a great choice because of its natural fibre, which also makes it biodegradable than plastic and other non-natural materials. Moreover, these bags are strong, durable, and long-lasting. They are friendly to customizing any bag's shape and are suitable to print and dye. If you are looking for eco-friendly printed tote bags, you must choose cotton. You might have seen that most people use cotton bags almost everywhere in their daily lives. Organic cotton is an excellent eco-friendly choice because it restricts the number of toxins involved in the production process and for the user. 
2. Canvas Bags-
Canvas bags usually offer similar benefits to cotton; the only difference is the durability and toughness, making them a good choice for your eco-friendly bag. Canvas materials are durable, plain woven fabrics that can be made out of biodegradable cotton fibres. Similar to cotton, it can be dyed to match any of your outfits.
3. Eco Jute Bags and Burlap Bags-
Usually, jute bags are available in two materials- hemp jute and burlap. Hemp jute is made from cloth woven from hemp yarn, an eco-friendly and natural product. These are more friendly to shape, print, and sew with other customisations. Moreover, jute materials are breathable, flexible, non-flammable, non-toxic and can be decomposed easily. On the other hand, burlap is considered more natural with a harsh surface that needs specific sewing machines, less lucid and realistic in printing, and the colour falls off quickly, but they are firm and natural.
4. Non-Woven Eco Bags-
Non-woven material is made of random materials and is a new generation of environmentally friendly materials. However, the primary component of non-woven eco-friendly bags is PP (Polypropylene); this material has a variety of colours for customers from which they can select. Moreover, the bag's size and thickness can be particularised by the customer. Non-woven eco bags are both recyclable and reusable, with higher chances of usage than plastic. These bags are created in rich, bright, fashionable colours with many patterns and styles. Non-woven pouches are eco-friendly, less expensive, easy to carry and have a longer life than other materials.
5. RPET Eco Bags-
RPET stands for recycled polyethylene terephthalate; it is a new type of eco-friendly recycled material made from recycling discarded cola bottles and plastic bottles. Its recycled fabric can be reformed into PET fibres which decreases pollution and is quite popular in developed countries.
The RPET manufacturing process is as follows- 
PET bottle recycling- PET bottle quality inspection and separation- PET bottle slicing- extraction, cooling collection- Recycle fabric yarn- weaving into fabric.
Recycled plastic bottles made of RPET coats have recently been used as fabric for eco-friendly shopping bags. Along with shopping bags, the RPET eco bags can be used for ice and insulation packs, and if you want to gift them to someone, you can make them as personalised recycled tote bags as the thickness and weight of these bags can be customised according to preference. 
6. Paper Bags-
Paper bags can usually be divided into disposable paper bags, washable paper bags, and DuPont paper bags. Ordinary paper bags are generally used in the disposable packaging industry and can be divided into food and non-food grades. At the same time, reusable paper bags are popular with washable paper bags and DuPont paper bags, which are expensive but popular in public.  
Final Thoughts:
In the above blog, we have listed some of the best materials used to make bags. All these fabrics are environmentally friendly, which means by using these, you are contributing to nature's conservation. However, as soon as people around the globe stop using plastic and non-eco-friendly materials, the earth will heal itself and soon be free from pollution. When choosing a bag, you need to consider the fabric according to your desired requirements and the one which is the best suitable for your eco-friendly bags.  
Also Get Some Amazing Information About Greenwashing and How to Spot It