A Guide to Greenwashing and How to Spot It
Posted on June 16 2022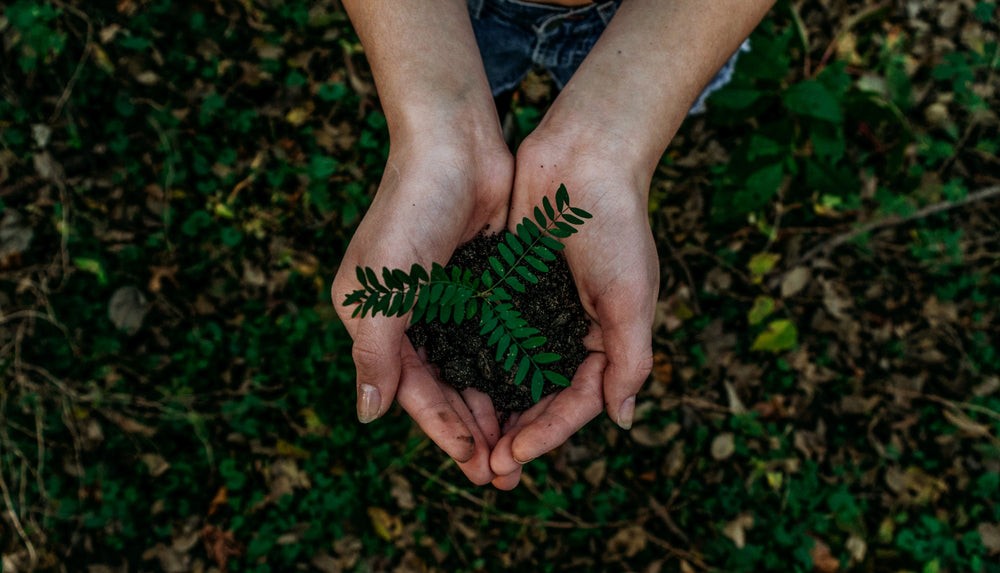 "As consumers, we have so much power to change the world by just being careful in what we buy." These wise words were spoken by Emma Watson, and we couldn't agree more. There has been a rising amount of buzz around the terms' sustainable', 'eco-friendly,' and 'natural' in everything from food to fashion.
Unsurprisingly, this arrives when we become more mindful of what we want to buy. In particular, the rising curiosity in sustainability amongst Gen Z and Millennial consumers, associated with their growth in purchasing power, is affecting businesses to notice. While rising in trends, most of the organisations are trying to achieve sustainability goals or consider potential members and suppliers through a sustainable lens. But it would be best if you keep in mind that not all "green" companies are green, and not all sustainability claims are legitimate. In other words, greenwashing is on the rise. However, specific brands take the greenwashing route instead of genuinely moving green. It's tough enough for Greenwashing fashion residents to navigate the greenwashing maze, so naturally, it confused everyday consumers.
Indeed it has become the need of the hour. Vegan fashion companies are coming up with new concepts daily to use recycled material. This may contain water bottles, plastic bags, etc. This guide will explore what greenwashing is, how to spot it when you're looking at partners or suppliers, some critical examples of greenwashing, and the difference between greenwashing and green marketing. You can believe that your claims and those of your supplier are certified and true. Let's dive in.
What Is Greenwashing?
Greenwashing occurs when an organization makes an unsubstantiated statement or claim about the sustainability of a product or a service they make or offer
Greenwashing is a tricky form of marketing that claims a company's policies, products, and plans for being environmentally friendly. Therefore, it gives minor damage to nature, with the underlying purpose of increasing profits. Greenwashing refers to 'sustainable' or 'green' products or practices while neglecting their total contribution to weather change and the Sustainable Development Goals such as environmental pollution or biodiversity.
Greenwashing can come in two forms:
Companies spend more time, effort, and energy pushing their products as eco-friendly rather than making them eco-friendly.

Companies pushing

Greenwashing products

made from alternative materials have a larger carbon footprint than 'traditional' materials.
Some Common Examples Of Greenwashing :
Most repeatedly, greenwashing appears in the shape of word choice. To demand eco-conscious clients and serve well in web searches. Greenwash companies will use phrases that show sustainability even though their outgrowths are not sustainable – or aren't to the degree they claim.
Some Phrases to Watch Out for
Here are some terms to be careful of that can signify when a firm is greenwashing:
"All Natural."

"All Natural products."

"100 % sustainable

"Fully Sustainable."

"Completely Eco-friendly."

"Completely Non-toxic."

"Chemical-free."

"100% Clean."
These terms sound right at first, but you may find that companies that represent their solutions using these terms do not consist of any evidence to prove what they mentioned. 
In addition, some of the terms—" exceptionally clean" and "all-natural"—are ambiguous enough to seem original without actually meaning anything concrete. No certifications or criteria show that a product is "all-natural" or "100% clean."
Green Marketing vs. Greenwashing: What's the Difference?
Looking over the studies of greenwashing companies, it's effortless to suppose that every greenwashing organisation that claims to do good for the environment is hiding the reality. Many businesses make environmentally mindful choices, and their promotion campaigns reflect this. 
The essential difference is that green marketing is where the 'environmental' parts of a marketing approach are most prevalent. In distinction, sustainable marketing fosters a broader vision of a better future that coordinates society, companies, and the climate.
Here are some of the indications of a green effect:
Free of harmful materials

Made with sustainable materials

Products are manufactured sustainably

The business provides an end-of-life schedule for its outcomes (i.e., a recycling program)

It should be able to be recycled or produced from recycled materials.
How Would You Spot Greenwashing?
As we have discussed, greenwashing is running around across the planet. But how do you spot communities that greenwash so you can evaluate if it makes sense to do business with them?
Follow these tips to evaluate greenwashing, and identify genuinely sustainable ones.
Look for confirmation of the claims a firm is creating. Look for its facts and figures and their certifications. Look over their materials.
"Vegan," when involved with products that are not edibles, usually means synthetic. This may be OK, but it is a reason to explore more in-depth. Some companies use sustainable and healthier alternatives to synthetics and that may be a better option to explore for you.
Nature is not necessarily eco-friendly, and non-organic materials are an excellent example of this. Non-organic bamboo and cotton are natural resources but are usually grown using harmful pesticides and chemicals, and raw rubber is the one to be cautious wit

h due to deforestation.
Look past slogans, colors, or velvety language as given in most products.
Look for a holistic approach across their entire product catalogue

. 
Ask questions: Those also contain us, and we all should be accounted for. If we all do this, it will generate change and encourage businesses to improve themselves.
YOU'RE READY TO FIGHT GREENWASHING:
With this information in your pocket, it's up to you! You're ready to get out there, ask questions, think critically and make informed choices. With all of us working together to demand change and vote with our dollars for products that truly protect the planet and its people, I believe we will be able to move the needle for a better world.
Also, Devour Intersting Details About
A Backpack for Everyone by LUNA
.