Unisex Crossbody Fashion Backpack For Everyone
Posted on August 05 2022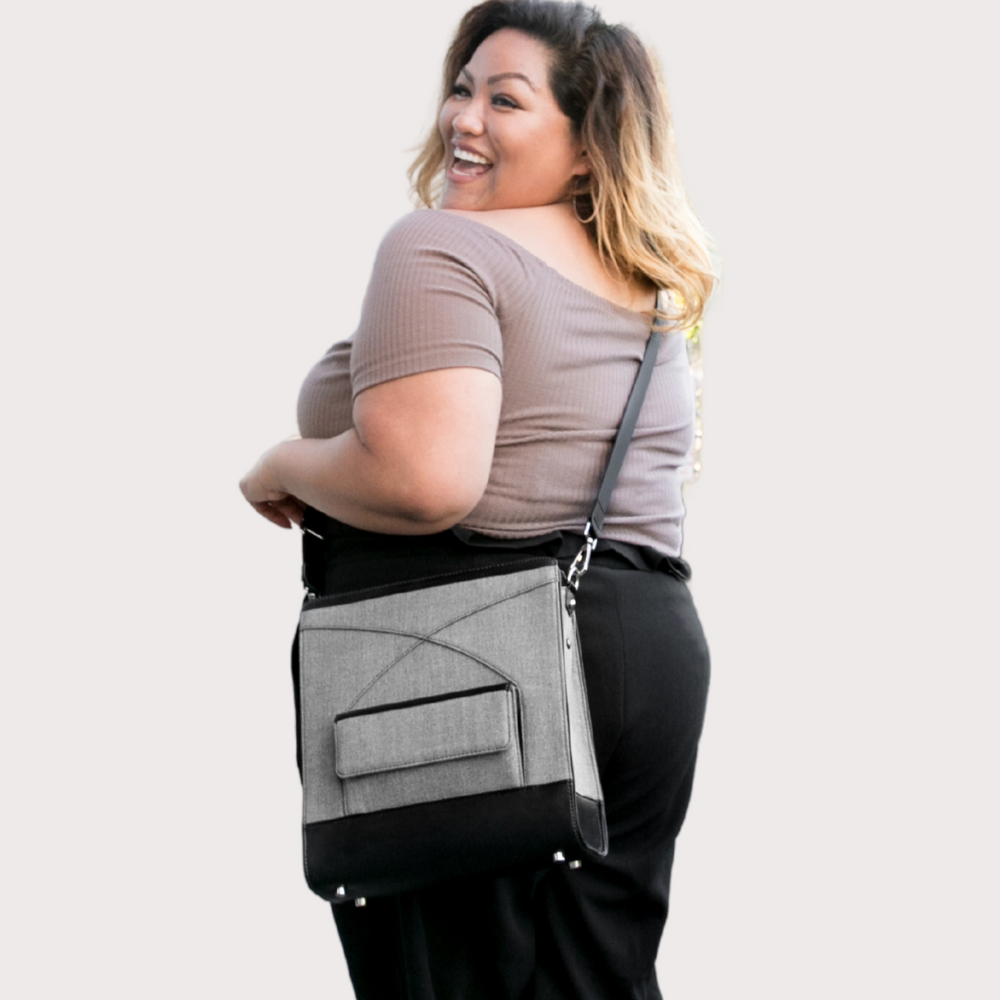 Gone are the days when people had to carry a lot of stuff in their huge heavy backpacks. The world is advancing at a light speed and fashion is too. There are a lot of advancements happening in fashion as well, this is because everyone likes to be in trend. One of the most recent inventions in fashion had been the crossbody fashion backpack. Sounds to be a very new concept but it has been in existence since the 17th century.
Now you must be wondering how this trend came into existence, this is because the young girls in the late 17th and early 18th centuries were taught embroidery. They just stitch the leftover cloth from exactly where these crossbody bags have come into existence. It turned out to be a very effortless task to carry the cross-body bags which is when this fashion took a spike.
There are almost thousands of people in the world that make use of cross-body bags frequently. The best part about the unisex crossbody fashion backpack is that they are both for men and women which makes it much more effective. These bags are not only effortless to hold but also very comfortable to carry. You can easily manage to carry all your essential stuff in one small crossbody bag and still not miss anything.  The best part about the bags is that they can be hung in front and are accessible without actually taking them off. People often have many considerations while buying a new bag, these can be about the type of usage, stuff to be carried, length of the bag, type of material used, and quality of the bag, etc.

Some of the best factors of the unisex leather messenger bag are:


Easily accessible:

The cross-body backpacks are considered to be the best because unlike the usual backpacks you do not need to take off your cross-body bag at all times, rather you can access it, just the way it is. There may be a situation where you suddenly need something from your bag, with a normal bag you'll have to take a break, take off the bag and then use the stuff. But when using the crossbody backpack you can easily access your stuff and use it then and there. Using this backpack makes it much easier for people to access their stuff and use it.
 

Free movement of hands:

While caring for normal backpacks makes it hard for people to carry them accordingly or according to their comfort, they also restrict their movement. But the situation is not the same with the

leather convertible

or any other type of cross-body bag. Caring cross-body backpack, people can easily hang it around their body and leave the worry of breaking straps or theft. This is indeed a very helpful factor of the cross-body backpacks because the people are concerned about their bags being lost and have to keep hanging on their shoulders.
Highly secure:

You can be 100% sure of your personal belongings when using a cross-body backpack as the chance of losing it gets cancelled. You can indeed move around markets, cafes, movies etc. without worrying about your belongings. Because the backpack hangs either on the front or the side you can always encounter it enhancing the overall security factor, which reduces the chances of theft or snitching. 
Very attractive in terms of looks: The everyday backpack may not be really attractive and intriguing for the user because of its features the probability of dynamic designing reduces. But when talking about cross-body backpacks there are several types of designs that are available for the consumers. The small size and utility increase the chances of a unique bag design making it more fashionable and attractive as a whole. Because the unique design does not affect the usage and the space of the bag the users can get a huge benefit while purchasing the cross-body backpack.



Effortless to carry:

All the other types of backpacks need to be carried in hand or on the back making it a compulsion for the users to carry it irrespective of the issues. Some of the most common issues faced by people when carrying bags is pain in the back or elbow. But when using the unisex crossbody fashion bag the users can keep shifting from side to side. This makes it much easier and uncomplex for the users to carry the bag and restrain from all kinds of issues.
 

Great storage:

Indeed, the backpacks are supposed to have a lot of space to carry all the users' personal belongings,

unisex crossbody fashion backpacks are no less as they can also carry approximately 75% of the normal backpack.  You can store almost everything in a cross-body backpack essentially when moving out. There are also some ranges in cross-body backpacks which are big enough to carry laptops as well.



 Differential utility: The world has modernised and now people do not like carrying different bags for different stuff which is why crossbody bags are becoming the best unisex changing bag. You can use it on different occasions for different purposes such as officially you can make it a utility pouch, at the mall you can carry your cards and wallets, at the party you can use it as a fashionable bag etc. these are very easy and effortless to switch making it a high utility product.


Final Thought:  
The crossbody utility bags are called so because of the ease of access and usage experienced by the user. When investing in a bag people often think much as it is a long-running product, and they may have to use it for a long period of time. Investing in a bag which is of good quality and utility is a steal deal for the users because it can replace a lot of issues like pain in the body, theft, storage, and security it can also be used on all types of occasions. What better when you get one bag that replaces all the other purchases? Your cross-body backpack can save you a lot of bucks and help you save spaces in your wardrobe as well.



Also, read some intersting facts about, How To Choose A Casual Crossbody Bag?