Why We All Need Cruelty-Free Handbags
Posted on October 12 2022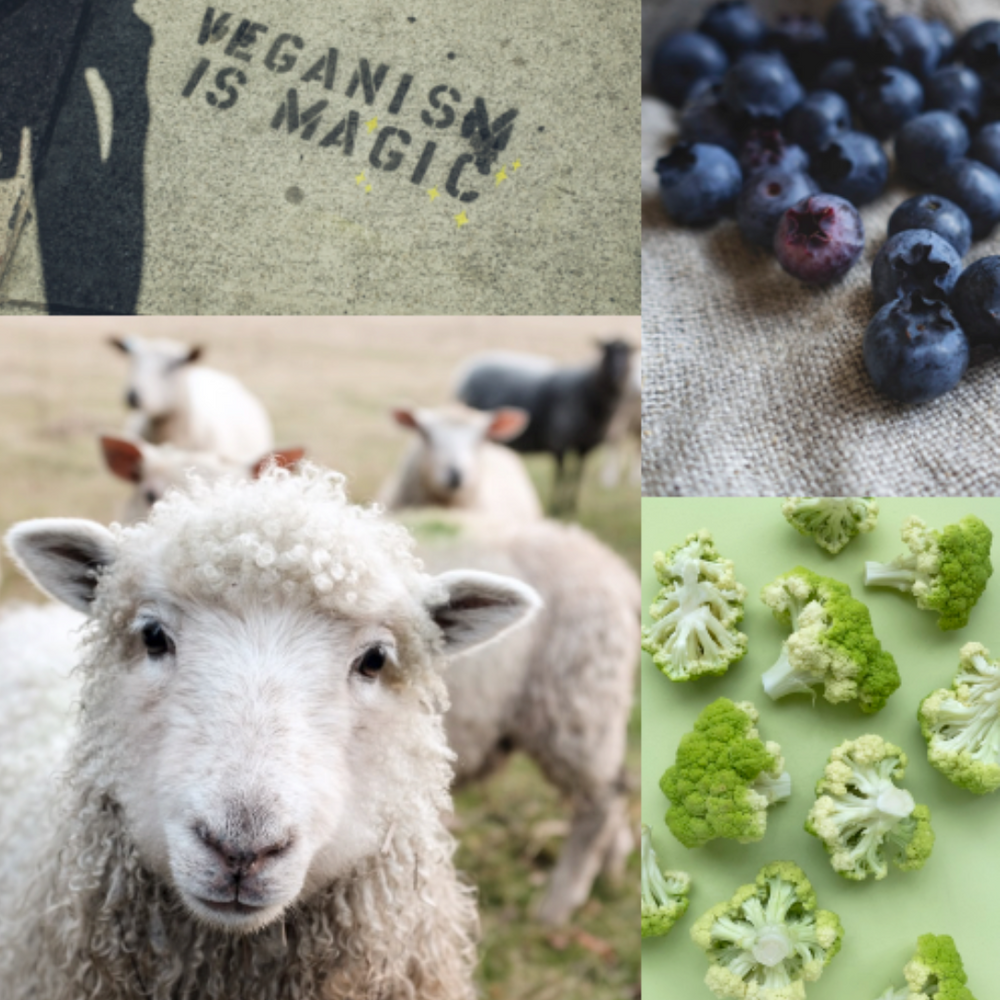 Women's handbags are the most famous fashion accessories, but they are made of materials derived from animal skin. However, people and businesses are focusing more towards sustainability and veganism. If you are among them and looking for a cruelty-free option, then there are a plethora of stylish handbags made out of vegan and sustainable material that look as good as genuine leather. In addition, you feel good knowing that no animals were harmed in making your handbag. This gives a sense of peace and satisfaction that somehow you have made a small contribution to saving a life. This blog post will discuss some facts you must know about cruelty-free products, especially handbags. 
What Are Cruelty-Free Handbags?
Cruelty-free bags are not made with animal-based material; these bags are made using alternative materials to animal-based ones such as hemp, jute, cotton, PVC and other soft materials of synthetic origin. However, buying cruelty-free bags made with synthetic materials with a high carbon footprint is useless. Environmental pollution causes death and suffering in animals, destroying the whole ecosystem. 
Buying cruelty-free bags is a choice that can make a huge difference in animal welfare. Animal-product-based industries are cruel when it comes to animals. However, we should all make more conscious choices while shopping, regardless of whether we follow a vegan lifestyle. Finding a cruelty-free bag is not as easy as you might think, but with the help of this guide, you can understand various labels in the best way. 
It is easy for us to think that it is enough to avoid leather, wool, silk, or fur products; in part, it's true. But those who work for sustainable and vegan fashion know that avoiding animal-based materials is not always the same as choosing cruelty-free. 
When Are Bags Called Cruelty-Free?
Cruelty-free bags can be defined as such when they have textile certification guaranteeing no animal-based materials origin in the product and any animal exploitation during its manufacturing. The most renowned international certifications are-
PETA
Animal free
veganOK
For free
However, it is essential to differentiate cruelty-free fashion from eco-friendly or ethical. Eco-friendly means a product that respects the environment, whereas ethical handbags mean products that respect the social impacts of textile production. And cruelty-free products mean not using animal-based products and avoiding their exploitation. 
It is necessary to understand the presence of a label to guarantee these conditions. Textile labels are the initial point when talking about accurate cruelty-free fashion. Moreover, it is equally essential to ensure its production has a low carbon footprint because cruelty-free and eco-friendly go together when respecting the environment. 
The presence or absence of these certifications depends on the material used to make cruelty-free bags. Though there are many versions of this, we will outline some of the most innovative ones.
Pinatex (pineapple)

Vega (wine)

Apple skin (apple)

Ligne (wood)

Fruit leather (mango)
All these simulations are biodegradable and cruelty-free, but they are not 100% eco-friendly. However, we can at least buy less harmful products to nature. All these materials are more eco-friendly than synthetic materials such as PVC and polyester and are far better than animal skin. 
Leather is waste material, and most of it is recovered from the textile industry, like cattle skin. However, the alternative to reprocessing leather would be to burn it as waste material. Burning leather would be even more harmful than using it to create bags, accessories, leather jackets, trousers, etc. In addition, we all know that the food industry has a devastating environmental impact, especially when we talk about extensive farming. 
Why Do We All Need Cruelty-Free Handbags?
We have listed some reasons why we should all use and carry cruelty-free handbags.
1. Animals should not be harmed for the sake of fashion-
The foremost reason to buy cruelty-free crossbody bags is that many still believe that animals should not be harmed for fashion choices. Various brands make handbags without animal products; instead, they use sustainable materials like cotton, jute, and hemp. These brands also pay their worker's fair wages and provide a good working environment. So when you buy a cruelty-free purse, you can feel good that no animal was harmed in its manufacturing. 
2. You can find unique cruelty-free handbag brands-
There are many unique cruelty-free brands that you can get confused about which one to choose. Moreover, these brands manufacture stylish and sustainable bags made without harming animals. Another good choice is the freedom of animals, whose bags are made with vegan principles. 
3. The cruelty-free purchase helps support ethical fashion brands-
There are many reasons to buy cruelty-free handbags; the primary one is that it helps support ethical fashion brands that do not use animal products or by-products. In addition, purchasing cruelty-free helps diminish the demand for animal-based products, which ultimately reduces the amount of animal cruelty in the world. Moreover, cruelty-free products are higher quality since they are not made with lower-quality products. 
4. Cruelty-free handbags are available at different prices-
Cruelty-free handbags are available at affordable prices, so you don't have to spend too much on them. Even if you are looking for a designer handbag, you can get various options. In the end, when you choose to buy cruelty-free bags, you are helping to reduce the demand for leather and other animal skins.
5. Cruelty-free bags are available in various styles-
From classic to trendy, you can find various cruelty-free bags that can go with different styles. You ultimately feel good as somehow you contribute towards the conservation of wildlife when you use products not made from animal skin.
Final Thoughts:
Cruelty-free handbags are essential to use as they conserve wildlife. In recent years, humans have killed many animals for their use, and of course, the textile industry is majorly responsible for animal killing. However, it's high time to understand that the fashion world can do well without animal usage. People in the fashion and accessories industries need to move towards manufacturing eco-friendly, sustainable clothes and eco-friendly and recycled handbags. I hope you find the blog helpful and can bring awareness to the readers. 
Also Read some Interesting Information About amazing ways to Start an Eco-friendly Lifestyle.